Pediatric Dental Care in Lacey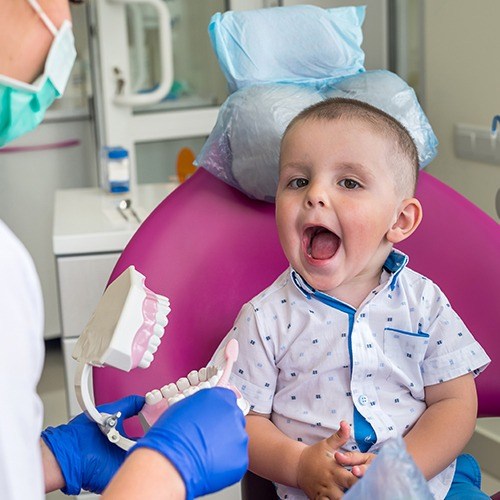 Oral healthcare is extremely important for children. Without a highly trained professional to check on their teeth and help them establish good habits, they may end up facing some serious problems. For example, they could suffer from extensive decay or even chronic gingivitis. But your child doesn't have to face such unpleasant circumstances! At Peterson and Cammack, we're proud to serve as your pediatric dentist in Lacey.
A Welcoming Atmosphere for Young Smiles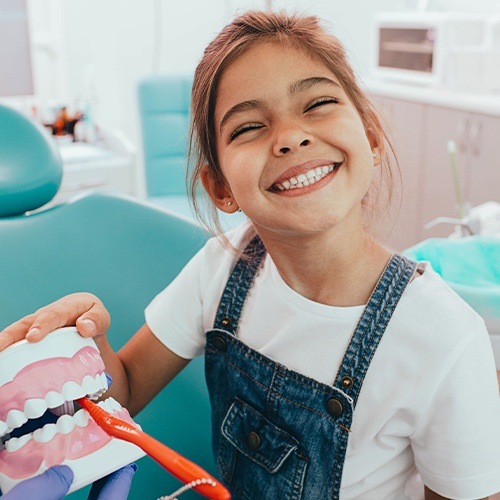 Some dentists are not willing to care for children; they may not know how to put kids at ease, or perhaps they do not feel qualified to address some of the oral health issues that are specific to young smiles. Drs. Peterson and Cammack are always ready to welcome patients of all ages, including the youngest members of your family. In fact, we recommend that children have their first appointment with us before they even turn two years old!
Everyone in our office does their best to make sure that kids feel at ease here. With our warm personalities, empathetic approach, and gentle touch, our goal is help your little ones look forward to their biannual trips to see us.
And since we are a family dentist, you're welcome to bring your kids with you when you have your regular appointments. That way, they can become familiar with our staff and our office before it's their turn in the big chair.
Addressing Children's Unique Oral Health Needs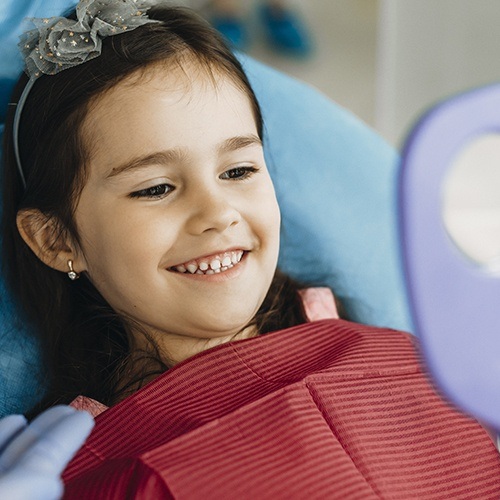 As your family dentist in Lacey, we understand the unique challenges that children's oral health may face. Here are just a few examples of how we put our experience and expertise to work to help kids have strong teeth and gums:
We recommend that children stay current with preventive treatments to stop decay before it happens. Therefore, we offer services such as cleanings and exams, fluoride treatment to fortify teeth, and dental sealants to stop food particles from becoming stuck on teeth's chewing surfaces.
We're always willing to take the time to talk with parents. If you would like advice on which oral hygiene products your kids should be using, whether you should supervise them when they brush, or anything else that relates to their teeth and gums, please feel free to pick our brains.
We understand that sometimes kids adopt bad habits that endanger their oral health. For example, aggressive thumb sucking can lead to the need for braces, while an insatiable sweet tooth often causes cavities. We educate parents and kids alike about these issues and help whole families to care well for their teeth on a daily basis.
Time for Your Child's Next Appointment?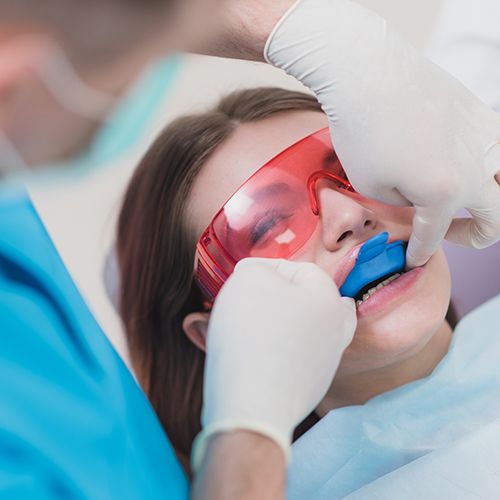 Kids should have an appointment with their dentist in Lacey every six months or so. This is important, not just because we want to prevent cavities, but also because regular checkups give us an opportunity to make sure your child's teeth are developing normally. Therefore, if it has been more than half a year since your kiddo's last exam, please contact us. We're confident that you'll find that we are passionate about helping precious little smiles to thrive.