August 3, 2017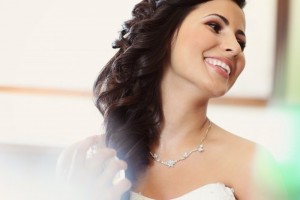 Longing for a new and improved smile? Good news: you don't have to daydream about it anymore. You can make having a brighter, more aligned smile a reality with the help of your cosmetic dentist in Lacey. Peterson & Cammack Family & Cosmetic Dentistry believes in helping patients achieve their most healthy smiles while maintaining or improving aesthetics. Each one of our cosmetic services helps us accomplish that on a case to case basis with each of our patients.
What Cosmetic Services Can I Receive from My Dentist in Lacey?
Porcelain Veneers
Porcelain veneers are thin shells of ceramic that are attached to the front surfaces of your teeth. They can provide a complete smile transformation by covering multiple flaws at once. If you have several imperfections that you would like to mask, discuss porcelain veneers with our dental team.
Cosmetic Bonding
Cosmetic dental bonding is the application of a tooth-colored composite resin to improve your smile. This cosmetic procedure can be used to repair teeth that are decayed, chipped, discolored, and even make your teeth look longer. In some situations, bonding can be used to protect a portion of a tooth root that has been exposed because of gum recession, providing more than just an aesthetic fix.
At-Home Teeth Whitening Kits
Teeth will naturally discolor. Age, genetics, poor oral hygiene, and even the foods and drinks you enjoy may alter the shade of your smile. Despite how your teeth have become discolored, our office can provide a kit for you to take home and gradually whiten your teeth over a couple of weeks. It includes custom whitening trays, concentrated bleach prescribed from your dentist, and detailed instructions to achieve the bright teeth you desire.
ClearCorrect Braces
You don't necessarily have to straighten your teeth with metal braces—although we have that option as well! Your dentist in Lacey, either Dr. Peterson or Dr. Cammack works closely with ClearCorrect professionals to formulate the perfect series of aligners for you. These virtually invisible braces will gradually shift your smile into its correct position. Just simply follow the directions of your dentist and you'll be impressed with the quick results!
Traditional Orthodontics
When you're looking to fix alignment, maybe braces could be the right choice for you. Braces have been an option for straightening smiles for years now because of their enduring, impressive results. They simply use brackets, thin metal wires, and elastics to guide your teeth into their correct positions. Traditional braces give your dentist the control they need to guide your teeth in small increments at a time, making your treatment easy to complete with effective results.
Which Cosmetic Treatment is Best for Me?
Now that you know the ways we can fix your smile, the hard part comes: choosing the best cosmetic treatment or procedure to help you reach your goals. That's what Dr. Peterson and Dr. Cammack are here for. When you choose to visit our office for a scheduled consultation, you can get a professional opinion and develop a customized dental plan.
Comments Off

on Your Cosmetic Dentist in Lacey Offers Various Smile Fixes!
No Comments
No comments yet.
RSS feed for comments on this post.
Sorry, the comment form is closed at this time.