Dental Checkups & Teeth Cleanings – Lacey, WA
The Key to Maintaining Great Oral Health for a Lifetime
Ever heard the saying, "The best defense is a good offense?" Regular dental checkups and a thorough, consistent oral hygiene plan are essential to ensuring life-long oral health. Peterson & Cammack Family & Cosmetic Dentistry is here to help you develop and maintain excellent oral health with dental checkups and teeth cleanings in Lacey, WA.
Why Choose Peterson & Cammack Family & Cosmetic Dentistry for Dental Checkups & Teeth Cleanings?
We See Patients of All Ages
Convenient Scheduling for Whole Families
Experienced & Friendly Dental Team
Practicing Good Oral Hygiene with Regular Dental Checkups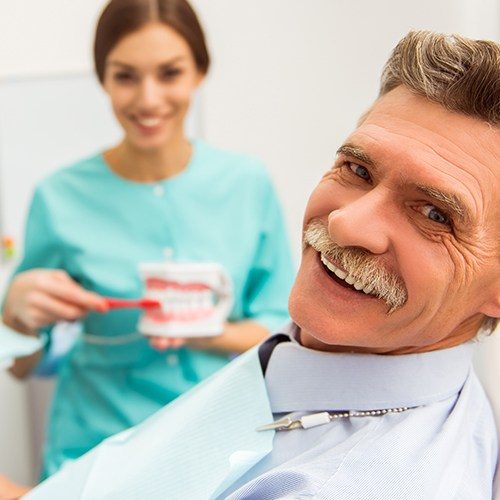 Dating back to the strategies of Machiavelli and Sun Tzu, the adage, "the best defense is a good offense," applies to your dental health as well. Regular checkups and consistent hygiene practices are the best way to maintain excellent oral health throughout your life. At Peterson & Cammack, our Lacey, WA dental office will develop an offensive strategy for your oral hygiene. Through a combination of preventive dentistry practices including regularly scheduled checkups, daily oral hygiene routines and dental healthcare education, we prevent the dental concerns that we can, restore the ones we can't and strive to maintain your happy, healthy smile.
Dental Checkups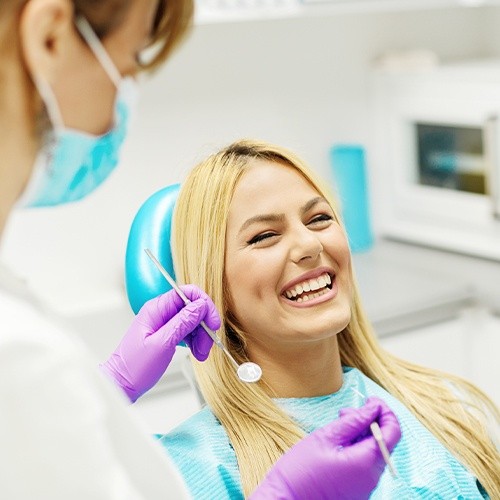 You take your car in for oil changes and tune ups, you change the air filter on your air conditioner and clean your house on a regular basis. Why shouldn't you treat your teeth as well as you do your household items? At Peterson & Cammack we think you should. The American Dental Association recommends a thorough examination and teeth cleaning every six months to a year at least. If you aren't seeing us at least once a year, you could be at risk for numerous dental health concerns like tooth decay, gum disease and even oral cancer.
Checkups are the best way to ensure that you maintain your picture-perfect smile and your overall best oral health. Many potentially serious dental health concerns are easily remedied when they are discovered early. Like other medical issues, the sooner oral health problems are found the more likely they are to be treatable.
Oral Hygiene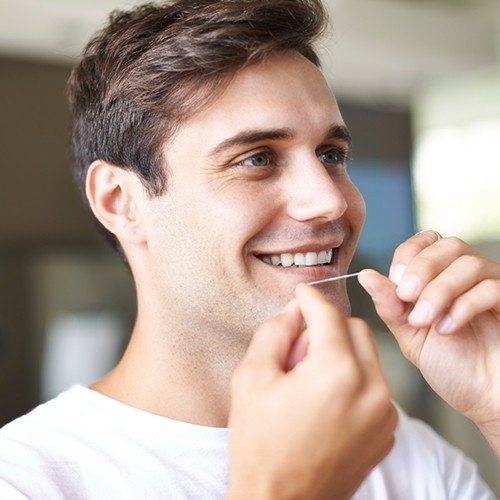 Our highly skilled team of dental hygienists will leave your teeth sparkling when you leave our dental office. They will also work to ensure the continued beauty of your smile by developing a personalized dental hygiene plan that will work with your schedule and budget. Keeping your teeth shining between checkups is a great preventative care measure, and our hygienists are dedicated to your life-long dental health and beautiful bite.
Patient Education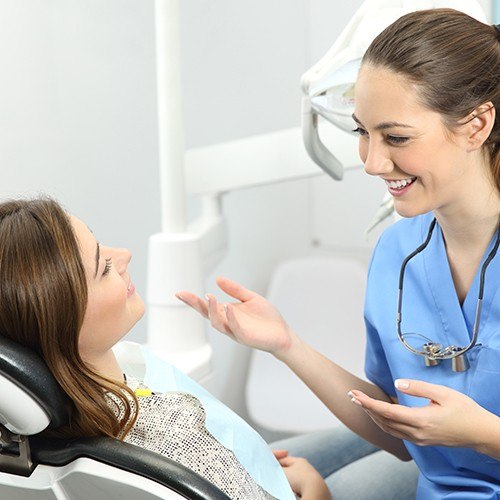 Drs. Peterson and Cammack believe you should know your options and understand your treatment plans. We will explain every step of our process with you and develop an individualized long-term care plan. You will not be kept in the dark when it comes to your dental health. We're here every step of the way to make sure you understand your treatment and care.