Replace Missing Teeth – Lacey, WA
Improving the Function & Health of Incomplete Smiles
Whether you're missing a single tooth or all of your teeth, having gaps in your smile can take a toll on the quality of your daily life by making it difficult to complete basic daily tasks, like eating and speaking. Not only does this make it difficult to maintain a healthy smile, but it can also impact your confidence and desire to go out and socialize. At Peterson & Cammack Family & Cosmetic Dentistry, we offer several custom-tailored restorative treatments to bring back your smile's beautiful appearance and full function and replace missing teeth in Lacey, WA.
Why Choose Peterson & Cammack Family & Cosmetic Dentistry for Replacing Missing Teeth?
Start-to-Finish Dental Implant Treatment
Two Experienced & Friendly Dentists
High-Quality Dental Materials Used
Dental Bridges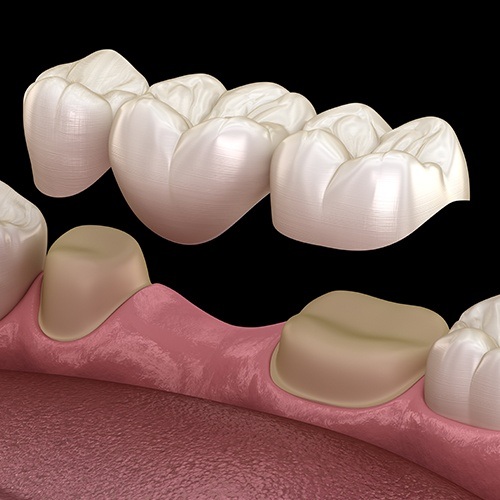 For one or more consecutive missing teeth, we may recommend getting a dental bridge. This prosthetic is made to literally bridge the gap in your smile by anchoring two dental crowns to your existing teeth. These will hold free-standing replacement teeth, called pontics, in place to repair your entire arch. Before the crowns can be placed, the natural teeth on either side of the gap will need to be slightly altered to accommodate them by removing a small portion of enamel. You can learn more about the process of getting a dental bridge by clicking on the link below.
Learn More About Dental Bridges
Dentures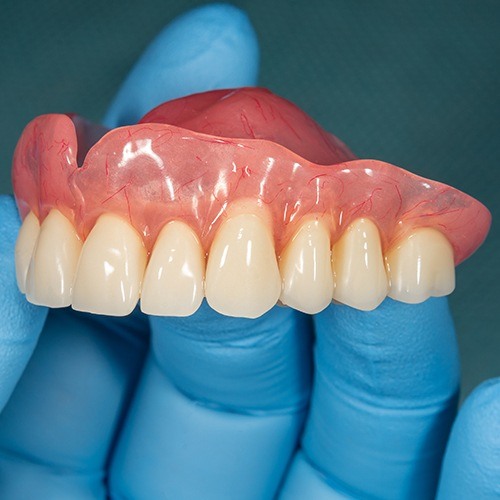 Dentures are a tried-and-true method for replacing missing teeth. Whether you're missing several teeth along an arch or an entire arch, full and partial dentures can help restore the function and appearance of your smile, allowing you to maintain your confidence and continue eating all of the foods you love with ease. You can learn more about dentures by clicking on the link below.
Dental Implant Placement & Restoration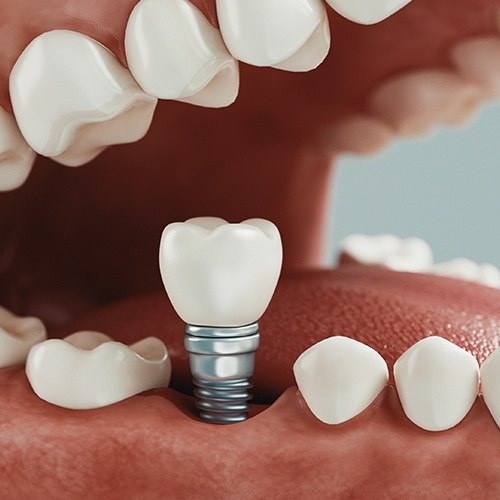 Today, dental implants have become the clear front-runner when it comes to reconstructive dental care. Patients struggling with one or more missing teeth can rediscover the revitalized oral health and beautiful, completely natural appearance they've been missing with this transformative treatment option. At Peterson & Cammack Family & Cosmetic Dentistry, we handle both the placement and restoration of your implant so that you can enjoy maximum convenience and quality. We'll work closely with you to develop a customized implant treatment plan that treats your unique situation as thoroughly as possible, whether you're in need of a single ceramic crown or an implant-supported denture.