Dental Implants – Lacey, WA
Modern Dental Implant Tooth Replacements
Millions of people in America are missing one or more teeth, a problem that is most commonly associated with advanced gum disease. When a tooth is lost, even the simplest of activities – like speaking clearly or chewing certain foods – become a daily challenge. Fortunately, today's advanced restorative dentistry techniques allow our doctors to replace missing teeth in a way that is permanent and lifelike: dental implants in Lacey, WA.
If you'd like to learn more about dental implants, our team is here to help. Contact our dental office today to schedule a visit with Drs. Peterson and Cammack, and discover the difference that dental implants can make in your smile and in your daily life. We genuinely look forward to serving you. Our state-of-the-art dental office proudly serves patients from throughout Lacey, WA and the surrounding areas.
Why Choose Peterson & Cammack Family & Cosmetic Dentistry for Dental Implants?
Implants Placed & Restored In-House
In-House Placement & Restoration
Affordable Financing Options Available
What are Dental Implants?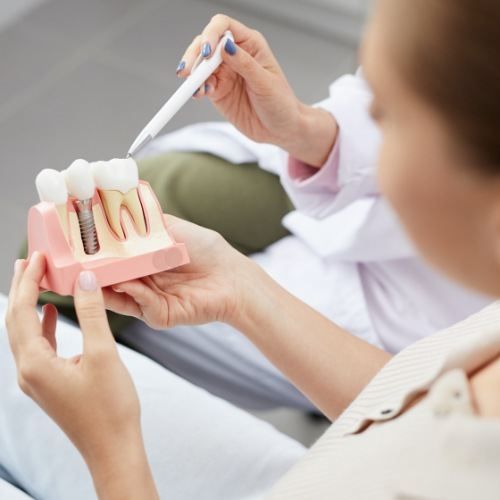 A dental implant is a tiny post (typically made from titanium due to its biocompatible properties) that is inserted into the jawbone where a natural tooth has been lost. This post will serve as the sturdy anchor for a custom restoration. Dental implants can be used to support a variety of replacement teeth options, including porcelain crowns, bridges, or dentures.
Following the placement of your implant, the bone tissue in the area begins to fuse with the metal. This process is known as osseointegration. When this process is complete, we will place a fully personalized dental restoration to the implant, thereby completing the treatment. Unlike most dental offices, our doctors perform both the surgical placement of the implant and the restoration phase, so you don't have to choose a different dental office for the different stages of your procedure.
The 4-Step Dental Implant Process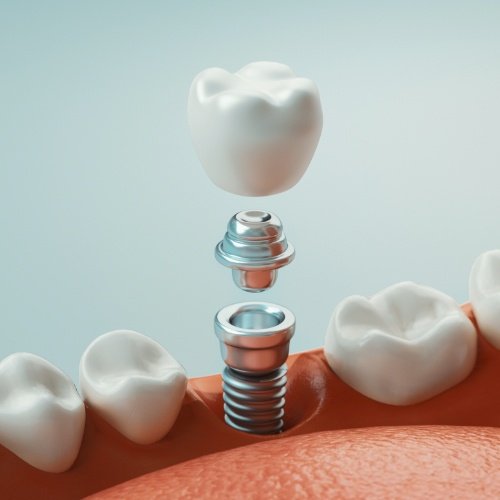 Initial Consultation. During the initial consultation, we'll capture X-rays of your mouth and conduct a thorough examination of your teeth and gums. We'll also speak with you about your medical history before walking you through the dental implant process and helping you decide whether it's the best tooth replacement treatment for you.
Dental Implant Surgery. We place dental implants in-house, so you won't have to be referred out to a specialist and a team that you don't know.
Osseointegration & Abutment Placement. After your implants have been placed, they'll undergo a process called osseointegration, where they'll fuse with your jawbone. Once that's complete, we'll attach a small metal connector piece called an abutment.
Securing the Final Restoration. After your final implant restoration is crafted, we'll secure it to the abutments to complete your smile.
Benefits of Dental Implants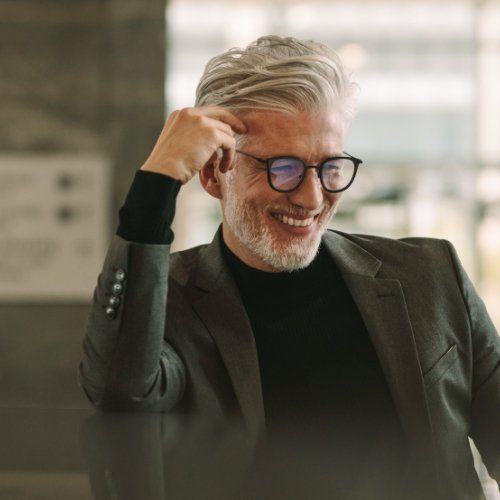 During your initial consultation with a member of our dental team, you can expect to learn more about the benefits of choosing dental implants. Apart from the permanence they offer because of their surgical placement and necessary fusing with your jawbone and surrounding tissues, you will enjoy a smile that:
Can last decades or longer – Dental implants are strong and durable tooth replacement solutions, which means with proper care and maintenance, you can anticipate a restoration that will last for many years to come. While your crown, bridge, or denture will likely need to be replaced over time, your implant post(s) can remain in place for a lifetime.
Easy maintenance – There are no necessary products or equipment you'll need to buy to keep your new smile looking and feeling its best. Instead, you can simply treat and clean your implants just like you do your regular teeth.
Improvement of overall health and oral function – Unlike a fixed bridge or traditional denture that only replaces the look of your smile, dental implants actually work to restore your oral health from the root up. Because of its surgical placement into the jawbone, it mimics a natural tooth root, meaning it will continue to stimulate the jawbone and prevent changes in your facial shape and shifting teeth.
Offers an enhanced aesthetic – Not only will you look great, but you will also feel more confident in your smile. Dental implants look and feel just like regular teeth, so no one will ever know you have artificial teeth because they blend in so beautifully with the rest of your smile.
Who Can Dental Implants Help?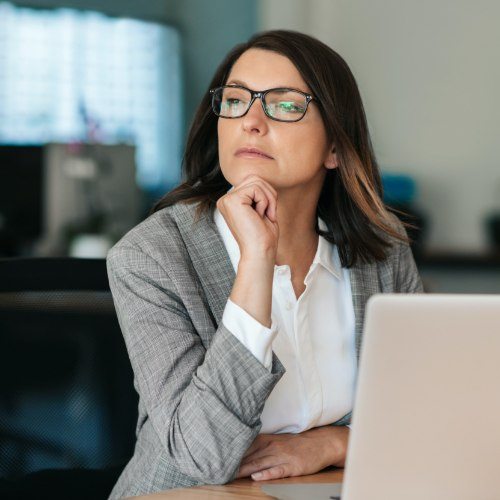 Are you missing one tooth or all your teeth? If you're worried that the number of teeth missing will dictate whether you can receive dental implants, don't be! This versatile treatment method is capable of replacing as few or as many teeth as you need.
Missing One Tooth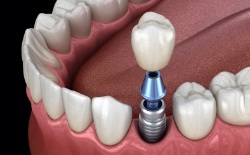 For a single missing tooth, our team will recommend an implant-retained dental crown. This will include one titanium implant, metal abutment, and custom-made crown to restore your smile.
Missing Multiple Teeth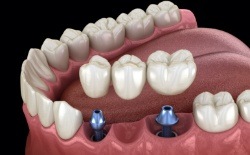 Should you be missing two or more consecutive teeth, we can place two implants into the vacated sockets before securing a customized dental bridge to eliminate the gaps and have you seeing a healthier, more beautiful smile.
Missing All of Your Teeth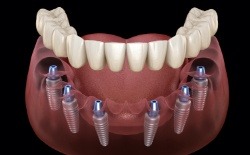 Requiring the placement of anywhere from four to eight dental implants, this is considered to be the costliest restoration. However, when compared to traditional dentures, it offers a more cost-effective solution in the long run due to its lifespan.
Understanding the Cost of Dental Implants
Knowing how much you can expect to spend on replacing your missing teeth is important to feeling confident and comfortable about your decision to move forward with dental implants. Because every patient is different and has unique needs, your treatment can be more or less costly than someone else's. Fortunately, with various payment options available to help you stay within your budget, you can achieve a healthier, happier smile using dental implants.
Dental Implant Frequently Asked Questions
Getting dental implants in Lacey can be a lengthy process, so it's important to know exactly what you're getting into so that you can plan ahead. Below are the answers to some questions that patients frequently ask during dental implant consultations. If you have any additional concerns of your own, feel free to contact us; Drs. Peterson and Cammack are always willing to answer your questions and help guide you toward the path that's best for your smile.
Why do I need preparatory procedures before getting dental implants?
Anyone who has lost at least one tooth may be a candidate for dental implants. We will need to perform an examination to make sure the jaw has the density required to support the implant posts. If it doesn't, you may need a bone grafting procedure before implants can be considered. Also, since an advanced gum infection can eventually damage the jawbone, any form of gum disease currently present in your mouth will need to be fully treated before we can attempt an implant placement. We will let you know which preparatory procedures are necessary during your consultation.
How long do dental implants last?
Unlike other restorations, dental implants are designed to be permanent. Being made from biocompatible titanium, they are extremely durable. They also fuse with the jawbone, essentially becoming part of your body. As a result, they can easily last for 30 years or more – and in many cases, the rest of your life. That being said, each type of restoration that can be supported by a dental implant is subject to wear and tear through biting and chewing; they'll likely need to be replaced more frequently. On average, crowns, bridges, and dentures last about 5 to 15 years.
Can the body ever reject a dental implant?
It's very rare for a dental implant to fail. However, a few patients are allergic to titanium alloy, and as a result their bodies could reject the implant altogether. In other cases, the bone might not join with the implant post as it's intended to. This might be an issue with your body's ability to heal, or it could be a result of an infection. If you notice pain or swelling around your implants, or the post becomes mobile, call us right away. We can treat the problem and, if possible, attempt to place a new implant once your mouth is ready.