Preventive Dentistry – Lacey, WA
Keeping Smiles Healthy & Happy
While our team is always happy to help you and your family with cavities and other important restorative care, we want to do a lot more for you as your trusted oral healthcare team. Dr. Peterson and Dr. Cammack believe strongly in the power of prevention and how it can dramatically benefit your teeth, your self-confidence, and your budget over the years. Our team will always work hard to catch potential dental issues as early as possible and to provide you with the support and education you need to maintain a healthy smile for life with preventive dentistry in Lacey, WA.
Why Choose Peterson & Cammack Family & Cosmetic Dentistry for Preventive Dentistry?
Dentistry for the Entire Family
Skilled and Dedicated Team of Dentists
In-Network with Delta Dental, MetLife, & More
Dental Checkups & Teeth Cleanings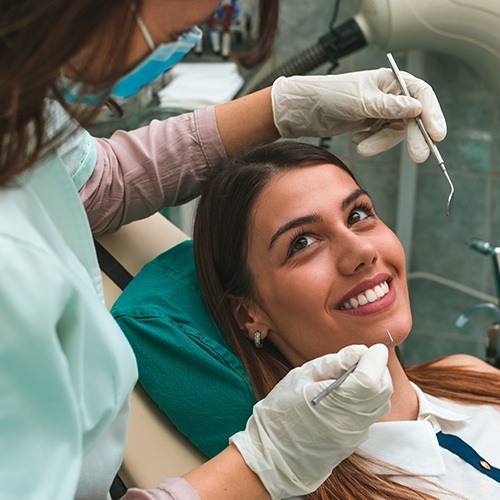 With the help of regular checkups and hygiene appointments every six months, our dental office can create a strong foundation for your oral health that should last for years to come. First, we'll carefully inspect your mouth for any signs of decay, damage, or developmental issues, relying on advanced diagnostic technology to ensure that our findings are as thorough and precise as possible. Then, one of our trusted hygienists will inspect your gums and treat you to an in-depth cleaning that's sure to leave your smile feeling polished and refreshed. We'll even be happy to take a look at your oral healthcare routine and provide helpful instruction and suggestions for improving it so that you can better protect your teeth and gums at home.
Learn More About Dental Checkups & Cleanings
Oral Cancer Screenings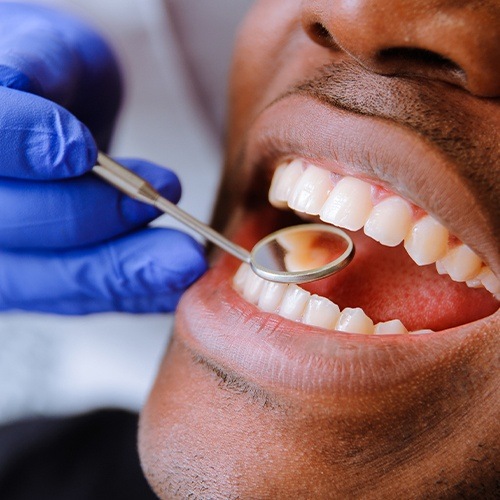 We want to ensure the health and wellbeing of each of our patients, which is why we conduct oral cancer screenings at every checkup and cleaning. Our goal is to spot any signs of this disease as early as possible to prevent it from spreading to other areas of the body. Once it does, it's drastically harder to treat. The screening that we'll conduct only takes a few minutes. Drs. Peterson or Cammack will thoroughly examine your lips, inner oral tissues, and throat in search of any common signs of oral cancer. If we find anything that we feel is concerning, we'll refer you for additional testing.
Fluoride Treatments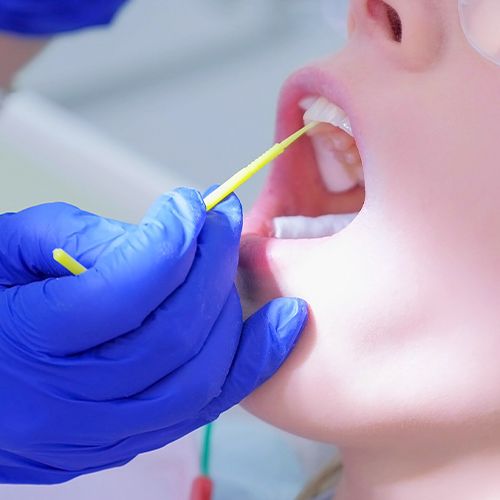 Fluoride is a naturally derived mineral that's produced by rocks and found in certain fresh fruits and vegetables. It's also added to local water sources in an effort to curb the development of dental decay, or cavities in communities. If we notice that you or your child may not be receiving enough fluoride, we can place a topical version of it on your teeth to help strengthen your enamel and prevent cavities from forming until the next time you visit us.
Family Dentistry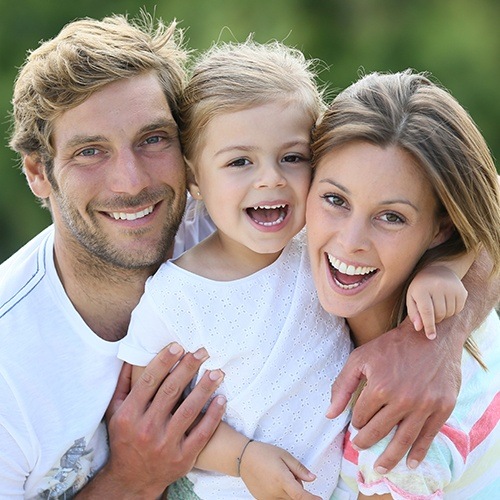 Our team welcomes patients of all ages. We know how busy Lacey families can be, and we want to make getting all of your necessary dentistry services easy and convenient. We are happy to provide block scheduling, so you can bring every member of your family to see us on the same day. We offer comprehensive dental care, and our skilled dentists and caring dental team have years of advanced training and experience that allows us to offer dentistry treatments for every member of the family. In our dental office, you and your loved ones will always feel right at home. From the moment you arrive in our Lacey family dental office, we'll go above and beyond to make you feel comfortable and relaxed, so you'll can look forward to your dental appointments with our friendly, knowledgeable dentists and team.
Learn More About Family Dentistry
Periodontal Therapy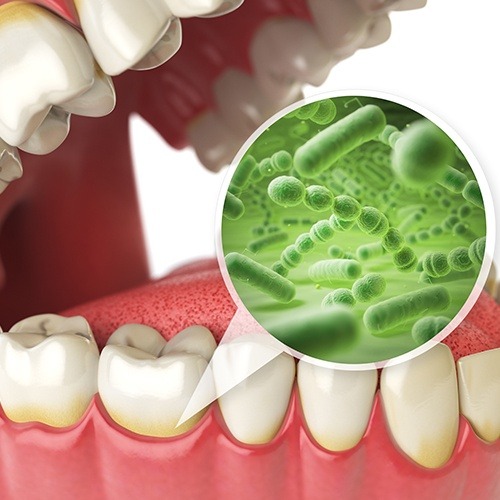 Today, nearly 80% of Americans suffer from some level of periodontal disease. While this common condition may seem relatively mild at first, it can quickly progress to more dangerous stages if left untreated for too long. That's why Dr. Peterson, Dr. Cammack, and their team are committed to both diagnosing periodontal disease and treating it as early as possible. There are several therapy options we may recommend for your specific situation, depending on what stage of periodontal disease you're experiencing; these could include more thorough hygiene appointments, more diligent home care, or scaling and root planing. No matter what we decide on, our staff will always take their time to ensure that you feel safe and comfortable throughout the entire process.
Learn More About Periodontal Therapy
Nightguards for Bruxism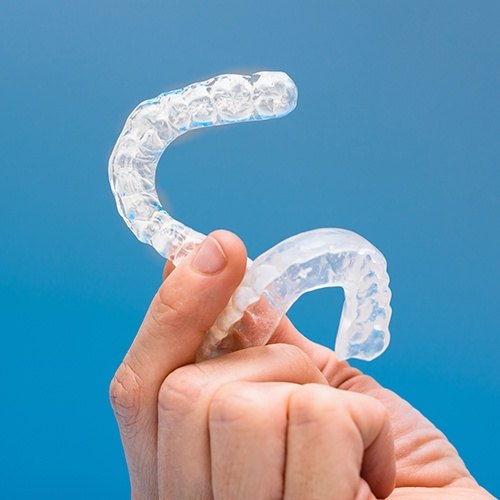 Teeth grinding (also known as bruxism) is a common problem for many patients, especially those affected by stress. What's worse is that while some patients can fight against the habit during the day, unconscious grinding during sleep can lead to a variety of potentially serious health issues, including structural damage to the teeth and serious pain in the muscles and tissues around the jaw. At Peterson & Cammack Family & Cosmetic Dentistry, an in-depth evaluation will allow us to check the current state of your teeth, soft tissue, and facial muscles. If we determine that you're suffering from bruxism, we can provide you with a customized oral appliance that protects your teeth so that you can rest comfortably and confidently once more.
Children's Dental Care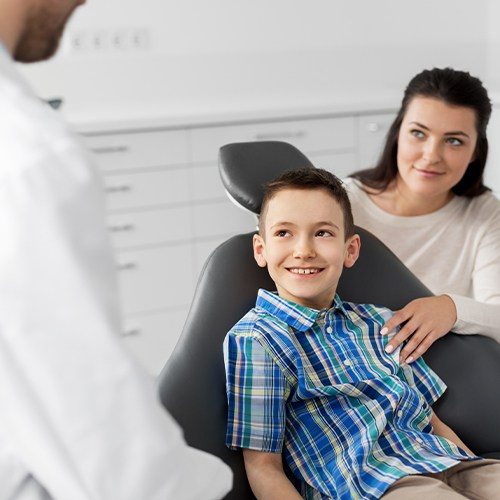 Children often need a special approach to feel completely comfortable and safe when it comes to dental care, and that's just what our team strives to provide with our children's services. With the help of friendly checkups, gentle cleanings, and preventive services like dental sealants and fluoride treatments, our Lacey, WA dental team can create a strong foundation of optimal oral health for your little one in a friendly and warm environment they'll be happy to visit every six months. We'll also be sure to closely monitor their developmental progress and make recommendations for treatment as early as possible.