August 13, 2017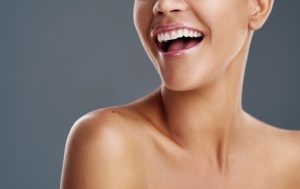 Are one of your very front teeth damaged or decayed?  We understand that it can be difficult to feel fully confident in your smiles appearance and health when there's something wrong with your teeth. Instead of being ashamed and covering up a damaged smile, give yourself a new sense of self-confidence. A dental crown created with our advanced technology may be the restoration you need! Peterson & Cammack Family & Cosmetic Dentistry is equipped with advanced CEREC in Lacey that can restore your smile in one single appointment!
Why might a patient need a dental crown?
Sometimes a tooth's structure needs to be restored. Another reason may be that the appearance needs to be improved. Here are some of the most common reasons you should consider one visit dentistry in Lacey:
If you have tooth decay that's too large for a traditional filling.
If you have cracked, broken or severely worn-down teeth.
If you've replaced a missing tooth with a dental implant.
If you need to support a dental bridge placement.
If you have misshapen or discolored teeth.
Restoring teeth only takes one appointment!
If you know anything about dental crowns, you're aware that getting one can be a time-consuming, messy process. Between the x-rays that need to be completed, inconvenient impression process, and temporary crown, you still must wait up to a week or so to have your permanent crown placed.
This whole process sounds lengthy and inconvenient, right? Don't worry—your dentist in Lacey values your time. That's why we offer dental crowns that can be custom made and placed all in one visit. All you should do is let us take images of your mouth with our modern technology and use a 3D system to create your perfect crown.
CEREC dental crowns have the edge on traditional crowns!
The biggest advantage of CEREC crowns is that you'll have your repairs completed all during your first visit with us. Secondly, getting CEREC crowns are usually more comfortable than traditional crowns. Again, this goes back to the dentist having complete control over creating your custom restoration. After all, your dentist is the one who examined your mouth and truly knows the structures of your face and teeth. They are literally experts on your teeth and perfect to personalize your crown and ensure it's a perfect fit. Crowns created in a lab usually can't offer this level of precision and accuracy. After all, our office prioritizes our patient's comfort and convenience!
Additional Benefits of One Visit Dentistry Dental Crowns
In addition to comfort and convenience, CEREC crowns have a variety of other benefits over traditional crowns including:
Your dentist has complete control of the shape, fit and color of the crown.
They're made from materials that are just as strong and durable as regular crowns.
Since there isn't any metal, they're much more compatible with your body.
The look and function of the crown is very similar to your natural teeth.
Contact Peterson & Cammack Family & Cosmetic Dentistry!
If you have a weak tooth in your smile, you should seek assistance from professionals at our Lacey dental office. We have the modern technology and dental expertise to restore your smile in one visit. Contact us today to schedule the next available appointment.
Comments Off

on Convenient & Easy Dental Restorations with CEREC in Lacey!
No Comments
No comments yet.
RSS feed for comments on this post.
Sorry, the comment form is closed at this time.