Cosmetic Dentistry – Lacey, WA
Jaw-Dropping Smile Transformations
Have you been dreaming of a more beautiful smile? Even healthy teeth can fall victim to a number of frustrating flaws, including gaps, stains, discoloration, chips, cracks, and more. That's where Dr. Peterson and Dr. Cammack come in! Our team offers several options for cosmetic dentistry here at our Lacey, WA dental office that are designed to dramatically improve your look, erase imperfections seamlessly, and leave you feeling completely satisfied. You'll be amazed by the transformations we can create!
Why Choose Peterson & Cammack Family & Cosmetic Dentistry for Cosmetic Dentistry?
Experienced Cosmetic Dentists
Flexible Additional Financing Available
Stain-Resistant Porcelain Veneers
Porcelain Veneers
Veneers are a one-stop-shop cosmetic treatment that can address a wide array of issues, like chipped and cracked teeth, severe discoloration, and even slight misalignment. The veneers themselves are thin, durable sheaths that can be made from porcelain or ceramic. They fit over the visible surface of teeth to conceal cosmetic imperfections and with the proper maintenance, they have the ability to last for over 15 years.
Cosmetic Dental Bonding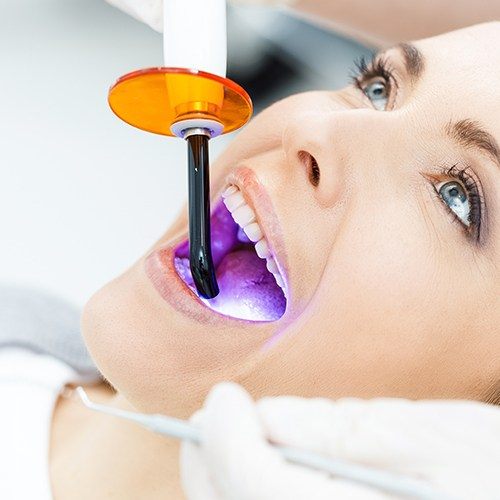 If your smile's appearance is bogged-down by minor chips and cracks in your teeth, cosmetic bonding is an excellent, cost-effective way to fix the issue and make your grin whole again. Using the same composite resin material that we use to fill cavities, we can sculpt the missing portion of your tooth. Due to the biocompatible nature of the resin, we're able to chemically fuse it to the enamel, allowing it to function like your natural tooth as well.
Learn More About Cosmetic Bonding
All-Ceramic Dental Restorations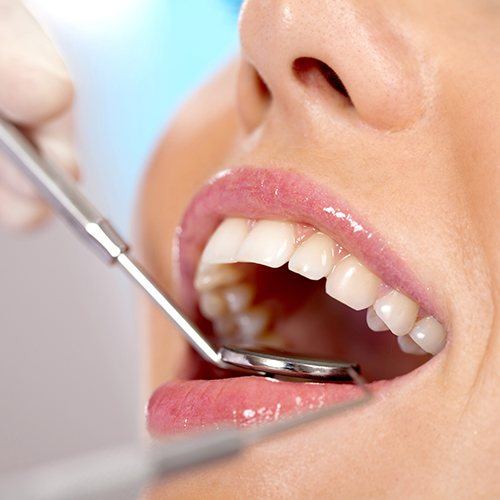 Here at Peterson & Cammack Dentistry, we enjoy providing patients with dental solutions that not only benefit their oral health, but their self-confidence as well. That's why we offer all-ceramic restorations as a prominent cosmetic treatment option. Made from a translucent material that blends in with your natural smile, all-ceramic restorations are conservative, personalized, and always high in quality. Better yet, they're more biocompatible than traditional materials, helping natural gum tissue to grow and keeping your smile healthier. We'll always take our time during the creation and placement of your new restoration to ensure that you're happy with the way it looks and feels in your mouth.
At-Home Teeth Whitening Kits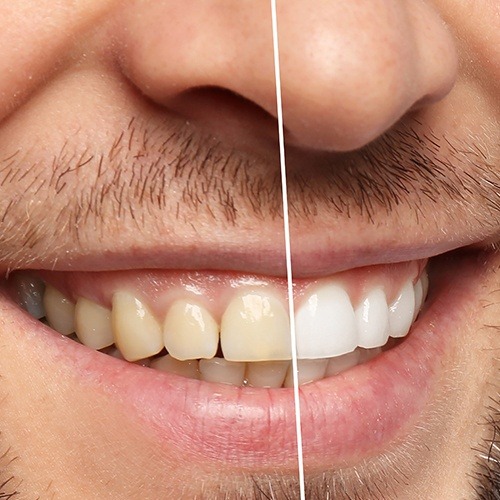 Achieving whiter teeth is easier than ever with our at-home whitening kit! We'll provide you with a personalized oral appliance and bleaching gel; all you need to do is wear them both together for a predetermined amount of time each day in the comfort of your own home. Some patients notice results after only a few uses, with the most dramatic results occurring after a couple of weeks have passed. Our dental team always enjoys helping patients achieve beautiful, revitalized results.
Learn More About Teeth Whitening
Orthodontics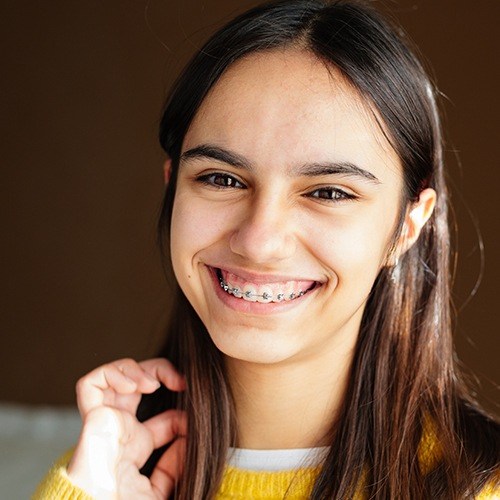 Achieving a straighter smile is a great goal, both for the cosmetic appeal and the valuable benefits it can have on your oral health. Here in Lacey, WA, Dr. Peterson can provide both teenagers and adults with orthodontic treatment that's designed to move their teeth into their ideal alignment as smoothly and comfortably as possible. Once your braces have been adhered, you'll return to our dental office for regular check-ups and tightening appointments so that we can be sure your smile is making progress. Before you know it, you will have achieved a much healthier and happier look!
Understanding the Cost of Cosmetic Dentistry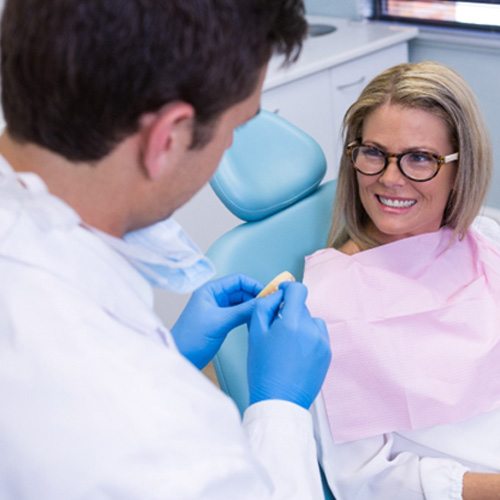 Of course, when talking about any dental treatment, one of the first things that comes to people's minds is cost. This is especially true when discussing cosmetic dentistry, as most procedures are not covered by insurance. Fortunately, our practice offers many different services at multiple price points, plus our team will help you come up with a financial plan before any treatment begins so we can make sure everything is affordable from the start.
Which Cosmetic Dental Service Is Right for Me?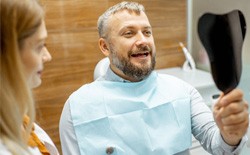 Choosing the right cosmetic service is important to getting the results you want, so it all depends on what you hope to change about your smile. Do you want whiter, straighter, or differently-shaped teeth? Are there one or more flaws that you're ready to make disappear?
If you're hoping to fix just one problematic tooth that is chipped or oddly spaced, then cosmetic dental bonding might be right for you. Or, if you want to make a more dramatic change and get a makeover in as little as two appointments, then you may want to consider veneers. All-ceramic restorations can be used to repair damaged teeth while making them more aesthetically perfect. Or, if you want to get rid of stains, teeth whitening can make your smile up to eight shades lighter with a single treatment.
Why Cosmetic Dentistry is Worth the Cost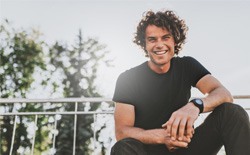 We don't just improve the image our cosmetic patients see in the mirror when we enhance their smiles, but we also change how they view themselves. Countless times, we've seen people quickly become more confident and outgoing because they finally feel great about their appearance. That type of boost can make a big difference in someone's personal and professional life, allowing someone to stop feeling self-conscious and come out of their shell. All in all, cosmetic dentistry is truly an investment, in that it pays dividends for the foreseeable future.
How to Make Cosmetic Dentistry Affordable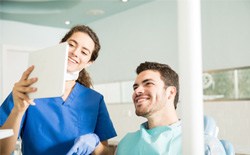 While cosmetic dentistry is not covered by insurance in most cases, if a procedure will be used to repair a tooth, and it will also make it more attractive, then insurance may help pay for it in this instance (like using a ceramic crown to fix a broken tooth).
We also have periodic special offers that allow you to instantly save on some of our most popular services just by redeeming them through our website. And, we accept flexible financing and offer plans that can be adjusted to suit any budget. We'll discuss all of this at your initial appointment so you know exactly what to expect from the beginning and don't have to worry.
Cosmetic Dentistry Frequently Asked Questions
It's understandable if you're feeling dissatisfied with your smile's current appearance. However, if you've never completed cosmetic dentistry before, you probably don't know where to start in terms of your treatment options. That's okay; our dentists are more than happy to answer your most pertinent questions regarding cosmetic dentistry. In fact, we've already done so for many of the most common ones below! If yours is not mentioned, feel free to call our dental office directly for additional guidance.
How do I know if cosmetic dentistry is right for me?
The best way to know for sure is to set up an appointment with one of our dentists for a consultation. During this visit, we can closely examine your smile, confirm what you'd like to change about your current smile's appearance, then recommend a treatment that would best do so. This could be a single service or multiple options. Either way, we'll always make sure your needs are met first and never push treatments you aren't interested in receiving.
Will dental insurance cover cosmetic dentistry?
In most cases, dental insurance does not cover any cosmetic dental services because they are not considered to be medically necessary. With that said, there are instances where you may be able to receive partial coverage if the treatment works to protect your oral health. For example, in some cases cosmetic bonding or porcelain crowns can receive some coverage if they are needed to restore teeth, all while helping you maintain their natural-looking appearance.
Can my teenager receive cosmetic dentistry?
While there are certain cosmetic treatments that are suitable for teenagers, including cosmetic bonding and teeth whitening, it doesn't mean that every cosmetic treatment is ideal. For example, porcelain veneers are generally not recommended for patients until they are adults and their teeth have fully developed. During your consultation, our dentists will be able to confirm if cosmetic dentistry is an ideal option for your teenager's specific needs.
How long does cosmetic dentistry take?
The length of your cosmetic dental treatment really depends on what your specific needs may be and the treatment you choose. For example, certain treatments can be done in a single appointment, including cosmetic bonding. However, other services can take as long as two weeks to see results, such as at-home teeth whitening. Porcelain veneers generally take two appointments, one for gathering impressions of your teeth and making modifications and another for placing the veneers.
Do I always need to remove existing enamel?
Not necessarily. The only treatments that require modifying your tooth enamel include porcelain veneers and dental crowns. This is because veneers need to be able to sit flush to look natural and dental crowns need to have a secure foundation in order to remain stable. With that said, teeth whitening and cosmetic bonding do not involve removing enamel whatsoever.