Family Dentistry – Lacey, WA
From Grandparents to Grandchildren, We Treat All Loved Ones!
At Peterson & Cammack Family & Cosmetic Dentistry, we are happy to welcome patients of all ages. As parents, we always want what's best for our kids. Many children and adults thrive with lifelong dental care from a family dentistry provider. If you're looking for a dental team who can accommodate the dentistry needs of every member of your family, look no further. We're here to help patients achieve and maintain healthy smiles at every age and stage of dental development. If you want to find out more or schedule an appointment, give our team a call today. We'll be happy to answer your questions, schedule an individual dental office visit, or set aside a block of appointments to see the whole family on the same day. Our team truly goes above and beyond to make dental care easy, convenient, and even fun for all of our patients with family dentistry in Lacey, WA.
Why Choose Peterson & Cammack Family & Cosmetic Dentistry for Family Dentistry?
Dedicated Team of Family Dentists
Kid-Friendly Cavity Prevention Treatments
We Proudly Accept Dental Insurance
Trust Our Team with Your Child's Smile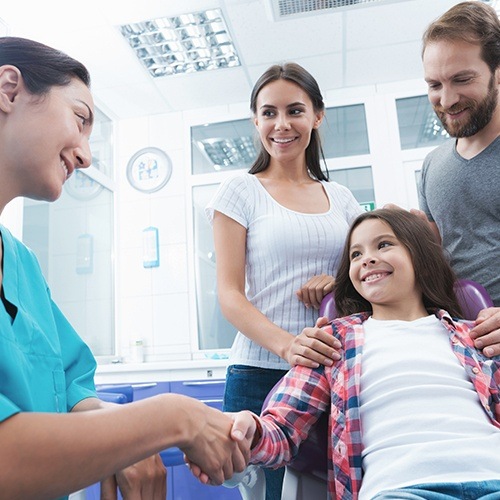 Many parents assume all kids need to visit a pediatric dentist. However, we're happy to see your kids in our dental office, too. Little ones can stay with our dental office throughout their oral development. This ensures kids can grow accustomed to visiting the same dental office, and they'll feel comfortable with our team. When kids feel comfortable with a dental office, they will build positive associations with dental care that equips them to maintain healthy smiles for life. We will also get to know their smiles as they develop, and this allows us to recognize any changes in oral health in the earliest stages and offer conservative treatments. We partner with kids to help them achieve and maintain healthy, happy smiles.
Comprehensive Dentistry Services at Any Age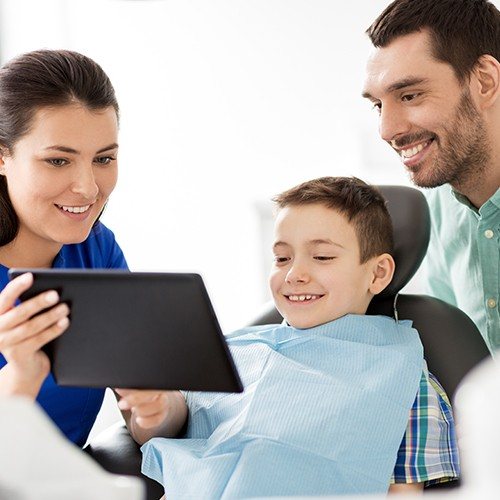 Our skilled dentists are happy to provide comprehensive preventive, restorative, and cosmetic dentistry services to patients of all ages. In addition to these basic services, we also provide a variety of more advanced solutions, including;
Periodontal therapies for gum disease sufferers
CEREC same-day dental crowns and other same-day restorations
ClearCorrect alignment tray braces
Dental implant-supported tooth replacement
Root canal therapy
Benefits of Family Dental Care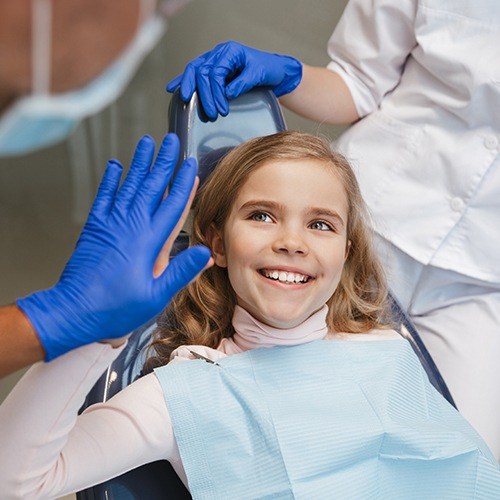 There are many benefits to bringing your whole family to see the Peterson & Cammack Family & Cosmetic Dentistry team for all of your oral health care needs, including:
Convenience – you can bring every member of your family to see us on the same day to save yourself making extra trips, and we offer early morning appointment times to fit into almost any schedule.
Communication – when you take your child to a pediatric dentist, you may not get to know that dentist as well or feel as comfortable communicating with them. When you have a relationship with your child's dentist, you will likely feel better able to communicate your child's dental care needs.
Savings – it can be difficult to keep up with dental insurance coverage and plan maximums when you're taking family members covered by the same provider to different dental offices. Our team will streamline this process and ensure you receive the optimal coverage.