Meet the Dental Team – Lacey, WA
Meet Our Friendly & Compassionate Team
Our team is what truly makes our practice special. They strive to create a welcoming and warm environment for patients to be treated in. They want to flip the script on the traditional cold, clinical feeling that patients get whenever they visit the dentist and instead aim to create a family-friendly feeling that eases any nerves or anxieties patients may have. By providing personalized and attentive care, they're able to truly connect with patients and help determine their unique needs better. Learn more about some of the friendly faces you'll see around our practice by reading below.
Monica, Office Manager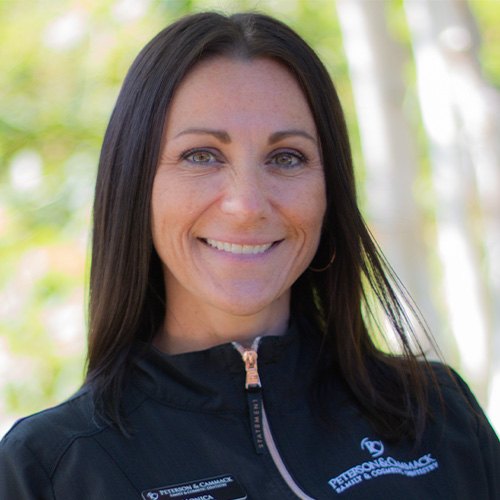 Monica is our practice's amazing Office Manager. Since earning her associate degree from Centralia Community College, she's worked in dentistry for nearly thirty years. Her long tenure has only made her happier to work with a terrific dental team and provide positive patient outcomes.
Away from the office, Monica devotes much of her time to her family. In particular, she looks after her husband, two daughters, a son, and a German shorthaired pointer named Oakley. That often means serving as "a taxi and cheerleader" for her three kids as they play school sports. Still, she's done many cool things over the years – she played a small role in "10 Things I Hate About You" and was once a kickboxer.
McKenzie, Scheduling Coordinator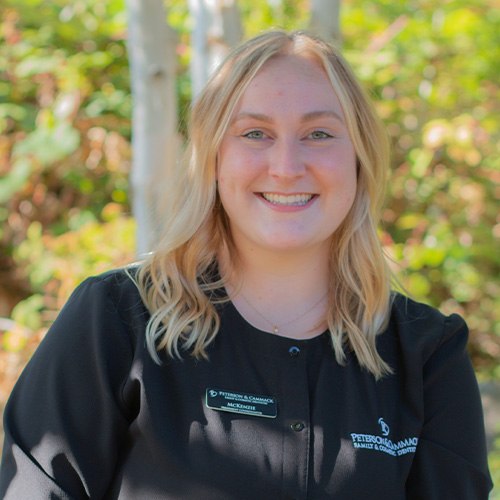 McKenzie has been working in dentistry for nearly five years so far. She studied at Clover Park Technical College and is trained as a Registered Dental Assistant. What she likes most about her position is being able to form wonderful connections with the patients.
Outside of the dental office, McKenzie is super close with her parents and her sibling. She currently lives with her boyfriend and their three dogs. Some of her favorite hobbies include watching movies, being outside, and skiing! In fact, she thinks she can ski better than she can walk.
Teri, Insurance Coordinator
As a native of Lacey, WA, Teri has been working at our practice for well over a decade and counting. She began her career in the dental field by earning her Associate of Technical Arts and Dental Assistant Certificate from South Puget Sound Community College in Olympia, WA. She's worked at our practice since graduating college, has been Dental Assisting National Board certified, and made her way to Patient Care Coordinator. Now, she enjoys interacting with patients, making connections, and helping people navigate and make the most of their dental benefits.
If she isn't at the office, Teri is likely at home hanging out with her husband, their two wonderful boys, and her three dogs. She enjoys watching sports like football, hockey, baseball, and MMA. She loves to watch and support her boys while they play baseball or soccer, is active on their baseball league board, and is a member of their school's PTA. She likes watching movies, journaling, and reading her favorite books. One interesting thing about her: she can wiggle her ears!
Ashleigh, Patient Care Coordinator
While a bit new to our office, Ashleigh has worked in dentistry for several years now. Her education and work experience make her an excellent Patient Care Coordinator. In fact, her passion for the job is palpable – she loves bringing smiles to patients' faces and adores the team!
A native of nearby Olympia, Ashleigh has plenty to do in her downtime. One such passion is spending time with her family, including her brother and two sisters. Another is outdoor activities that span hiking, fishing, golf, road trips, and more. She also enjoys local sports teams like the Mariners, Huskies, and Seahawks.
Donna, Dental Hygienist
Donna has been working in dentistry for an amazing 35+ years so far, and she's always ready to help our patients feel welcomed, comfortable, well taken care of! She studied at the Fort Steilacoom Dental Hygiene School and has additional training in BLS, First Aid, and suicide prevention.
Away from work, Donna has two children and one grandchild, as well as several family members who live in Germany. On the weekends, one of her biggest hobbies is riding her horse in dressage, show jumping, and cross-country jumping events. She also has two Boston Terriers who go EVERYWHERE with her.
Susie, Dental Hygienist
Susie studied dental hygiene at both Savannah Technical College and Augusta University. She also has valuable experience in pediatric dentistry. Today, she's been working in this field for over five years. She has a true passion for the field and strives to help her patients meet their health-related goals while also building trust with them that will last!
At home, Susie and her husband William have three dogs: Max (a Pomeranian), Ruger (a German Shepherd), and Yuki (a miniature Shi Tzu). Outside of working hours, you can typically find her working out, binge watching TV, baking, tackling home projects (with William's help), and traveling.
Erika, Dental Assistant/Sterilization Technician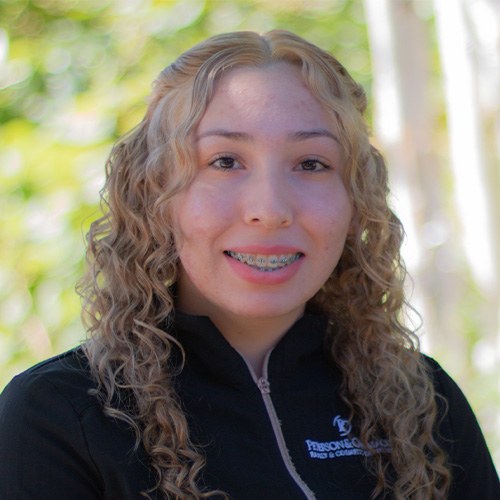 Having worked in dentistry for several years now, Erika is an excellent member of the team. Her training from the Olympia Dental Assistant School lets her assist with various treatments! In particular, she loves that her work lets her learn new things daily and see patients get better and brighter smiles.
When Erika isn't busy at the dental office, she enjoys hanging out with her family, going on long walks and hikes, trying new things, traveling, and learning all about different cultures.
Natasha, Sterilization Tech
Natasha is originally from Oakland, California! She joined our team and the world of dentistry in 2022, and she absolutely loves learning new things every day. When she isn't at our office, you'll most likely find her with her husband, their two children, and their two dogs. She also enjoys using her free time to hike and cook.
Fun fact about Natasha: she's a quick learner, and she loves to keep moving!
Natalie, Sterilization Technician
Natalie is a proud native of Lacey, WA. One of the things she loves about her job at our practice is getting to work alongside so many kind and hardworking people. When it comes to her hobbies, she loves music (particularly playing the guitar), hiking, photography, and spending time outside. She regularly does volunteer construction work with Jehovah's Witnesses.
Dawne, Expanded Functions Dental Assistant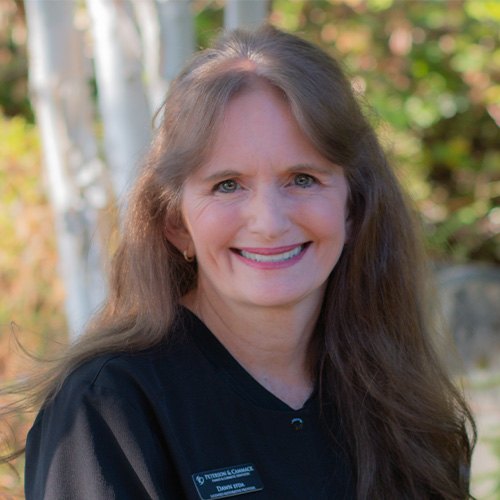 Dawne moved to Lacey in 1995 following her husband's military service, and she has been a part of our team since 2001. Since becoming a certified dental assistant in 1994, she has garnered over 23 years of experience in dentistry. In September 2010, she completed her Expanded Functions Dental Auxiliary training at South Puget Sound Community College. She works hard to ensure that patients receive the very best care. When she's not at the dental office, Dawne enjoys spending time with her family. She is married and has two daughters and four grandchildren. Her hobbies include bowling, golfing, hiking, and painting.
Fun Fact about Dawne: She loves painting, but admits she cannot draw.
Kelley, Registered Dental Assistant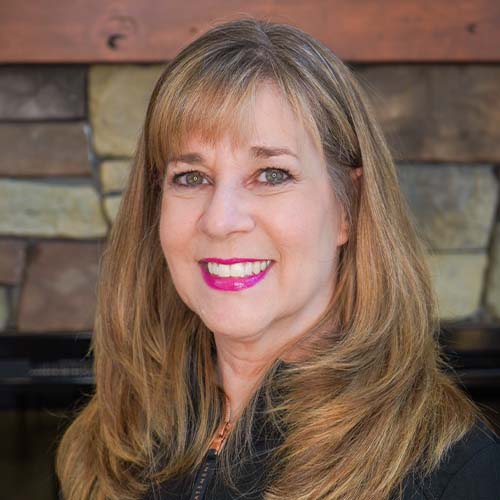 Kelley joined our team in April of 2018, bringing with her three decades of experience in the field of dentistry. She loves having the opportunity to get to know her patients and help them with their dental needs. Kelley earned a two-year certification in health occupations at Anderson Career and Technology Center, and she has also studied at Greenville Technical College. She maintains HIPPA and Washington Industrial Safety and Health Administration certification. She is also certified in CPR and has completed an advanced tooth whitening course. Originally from West Pelzer, South Carolina, Kelley is married to Owen, and the couple has a cat named Gibbs. They have lived in Olympia since 2001. Kelley loves crocheting and she taught herself to crochet to make warm clothing and blankets for those in need. She also enjoys fishing, clam digging and belly dancing.
Lanette, Accounts Receivable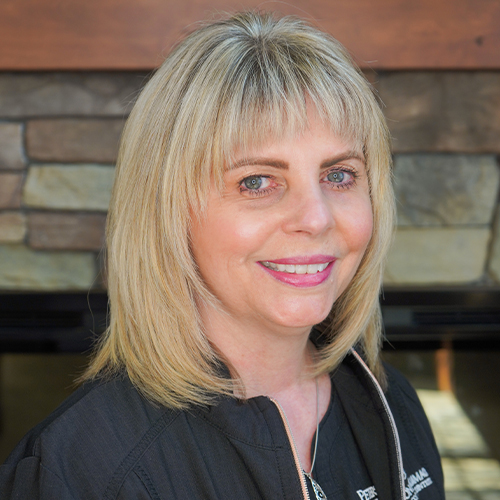 Originally born in South Dakota, Lanette moved to Washington as a toddler. She received her dental assistant training from Puget Sound Institute of Technology and started working as an assistant in 1983, eventually transitioning to the front office in 2002. She joined our practice in September of 2015 and is very happy to be part of a team that's made up of fun professionals who are passionate about providing quality dentistry! She has one grown son and now lives in Lacey with a long-lost love from 30 years ago. Her hobbies include fishing, camping, target shooting, and cooking.
Fun Fact about Lanette: She can say the alphabet backwards faster than most people can say it in order!
Kasey, Dental Hygienist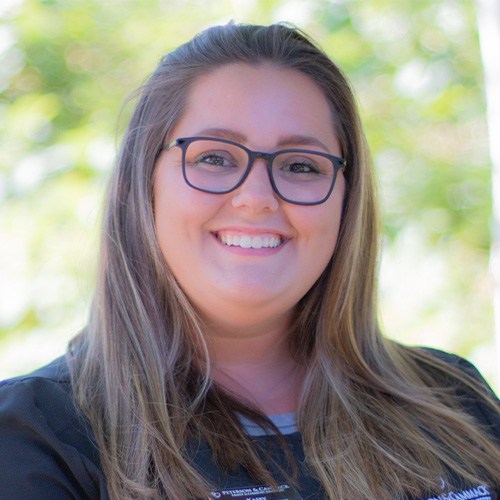 A native of Lacey, WA, Kasey earned her Bachelor of Applied Science in Dental Hygiene from Pierce College. After three years of assisting while in dental school, she is now a dental hygienist! For her, the best part of her job is building relationships with her patients and making people smile.
In her free time, Kasey loves soaking up as much sun as the Washington weather permits, preferably by the water. She enjoys going to the coast, being out on local lakes, and finding new waterfalls to chase after. Some of her other hobbies include baking, cooking, and spending time with loved ones. Here's a fun fact about her: she has wanted to be a dental hygienist since she was 12 years old!
Ashley, Dental Hygienist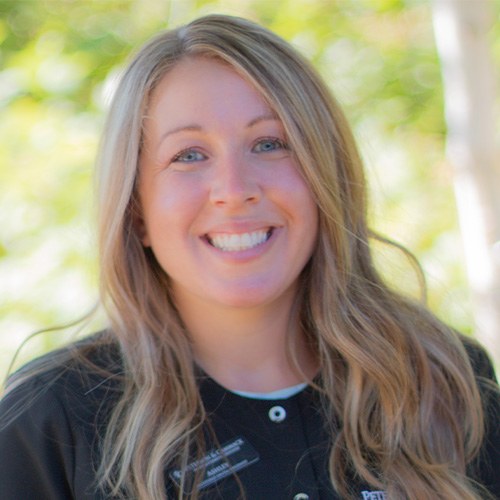 Ashley loves coming into work each day to build relationships with patients and help them feel better about their smile. In fact, those are the two aspects of her job that she loves most! Before joining our team, she attended Pierce College in Lakewood. Outside the office, she's a mom to two boys that are her whole world. As for her hobbies, she enjoys riding ATVs, camping, hiking, and being outdoors.
Fun fact about Ashley: cleaning is her stress reliever!
Mel, Dental Hygienist
Photo and Bio coming soon!
Jaylin, Dental Assistant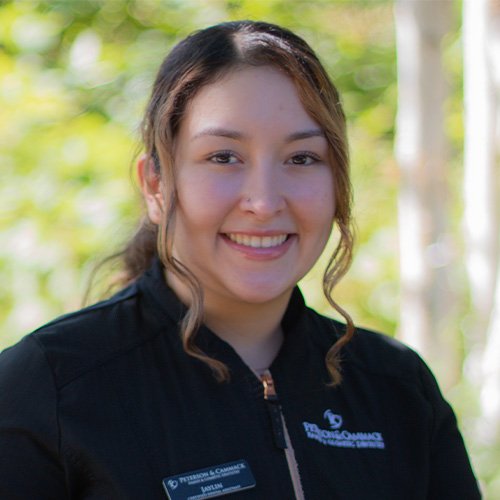 Jaylin was born and raised right here in Lacey, WA! She attended the dental assisting program at South Puget Sound Community College and became a certified dental assistant after taking a national board exam. Now, she's proud to use her education and training to help patients have a smile they are proud of. Outside the office, she enjoys spending time with her spouse and their really energetic dog, reading, hiking, and traveling. In fact, she's been to Mexico, Hawaii, and the Dominican Republic.
Fun fact about Jaylin: 27 is her lucky number! Her, her dad, and her aunt have birthdays on the 27th, she got married on the 27th, and her number in dental assisting school was 27.