SureSmile® Braces – Lacey, WA
Effective Orthodontic Treatment
& Permanent Results
Learning you need metal brackets and wires to straighten your teeth may not be the most uplifting information you will receive. The thought of bulky materials shining a spotlight on your teeth may not sound pleasant at all, but there's good news. At Peterson & Cammack Family & Cosmetic Dentistry, it may be possible that you are eligible to receive SureSmile braces in Lacey, WA. Similar to traditional metal braces, these uniquely made appliances allow for quicker treatment, fewer visits, and a more enjoyable orthodontic solution. Using advanced technology to craft your archwire, you will be able to watch your teeth shift in the right direction quickly and with greater precision. To learn more about SureSmile braces, contact us today to schedule an appointment.
Why Choose Peterson & Cammack Family & Cosmetic Dentistry for SureSmile® Braces?
Custom-Tailored Dentistry for Patients of All Ages
Experienced Team of Two Dentists
Flexible Additional Financing Available
What Are SureSmile® Braces?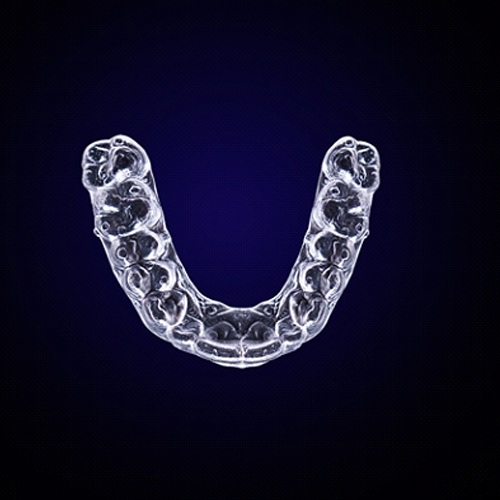 SureSmile is a different type of metal bracket and wire system that conveniently moves your teeth in the right direction. Whether they are crooked, crowded, gapped, or you have a misaligned bite, these braces rely on advanced dental technology to create your archwire and adjust how much force is applied to your natural teeth.
Allowing for fewer adjustment visits with our team of professionals, your body temperature will help to move your teeth over time, ensuring a more comfortable and precise method of treatment. This is often welcoming news to busy professionals and self-conscious teens.
How Does SureSmile® Work?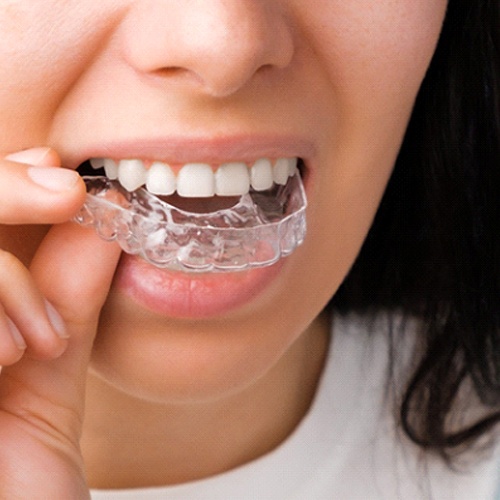 SureSmile braces are an ideal solution for most patients. To begin the process, our team will use orthodontic imaging to capture a 3D model of your smile. It is this image that will allow us to map out your treatment plan more accurately as well as identify how your teeth and roots are currently situated inside your mouth and how we can use these braces to move them into the proper position based on your bone, nerves, soft tissues, and teeth.
After your treatment plan is compiled, we will provide an actual prescription for your archwire, which is created by a robot. Instead of relying on a manual method to bend your archwire, we will use a SureSmile technology robot that will take your prescription and bend the wire accordingly. Using shape memory alloy, these archwires help to move teeth into position more accurately.
How is SureSmile® Different from Traditional Braces?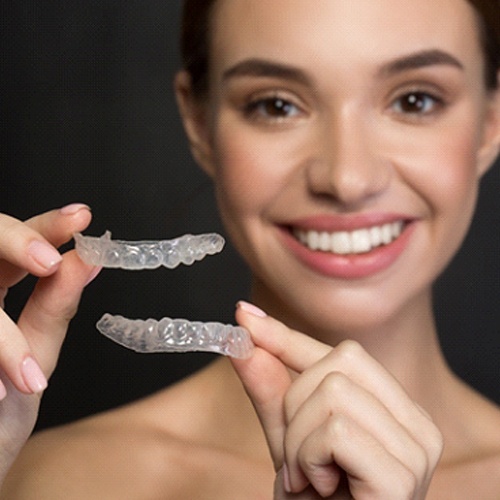 Although they may look just like traditional metal braces, the SureSmile system differs in many ways, including:
Shorter Treatment Times: It is estimated that with SureSmile braces, patients can potentially see their treatment times shortened by 33% because of the advanced imaging and technology used to create archwires that will move teeth with greater precision.
Less Discomfort: While wearing traditional braces, you are required to visit your dentist or orthodontist to have your archwire tightened or replaced every few weeks. However, with SureSmile, you will spend less time in the dentist's office because the therapeutic efficiency of your archwire will allow for your body temperature to move your teeth more freely into place without requiring your dentist or orthodontist to manually bend and reshape your archwire to ensure enough pressure is applied.
Advanced Technology: SureSmile uses 3D software to analyze the position of your teeth and their roots. Once your treatment plan is properly mapped out, the technology used with SureSmile directs a robot to customize your memory alloy archwire, also known as "smart" wires.