Cosmetic Dental Bonding – Lacey, WA
The Cost-Effective Way to
Restore Broken Teeth
Small dental imperfections can take away from your beautiful smile in a major way. If you are unhappy with the appearance of your front teeth for any reason, a non-invasive procedure called cosmetic dental bonding in Lacey, WA may provide the help you need. Keep reading to find out how it works, what it's for, and whether or not you can benefit from the procedure from the team at Peterson & Cammack Family & Cosmetic Dentistry.
Why Choose Peterson & Cammack Family & Cosmetic Dentistry for Cosmetic Dental Bonding?
Cost-Effective Cosmetic Treatments
Flexible Additional Financing Available
Biocompatible Materials Used
What is Cosmetic Dental Bonding?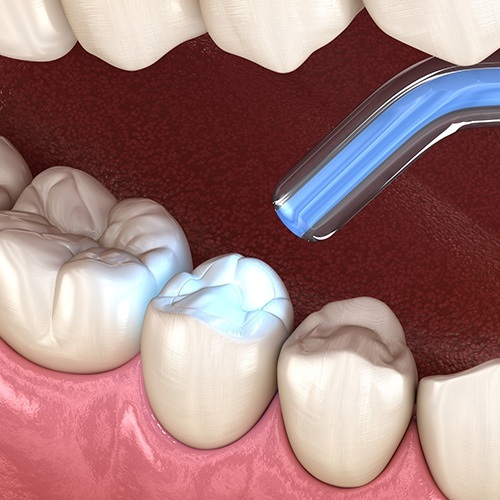 Cosmetic bonding is a procedure in which your dentist uses tooth-colored composite resin to rebuild damaged tooth structure. Composite resin is a biocompatible mixture of smooth glass and plastic particles that can be customized to match the color of your surrounding tooth enamel. For many patients, this procedure provides a non-invasive and affordable alternative to more involved cosmetic procedures, like porcelain veneers.
The Cosmetic Dental Bonding Procedure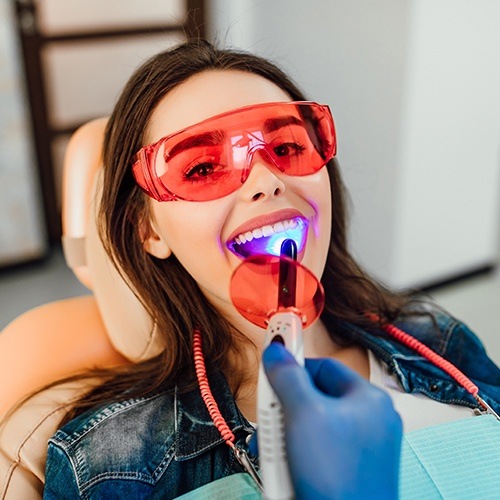 One of the best things about cosmetic bonding is that it can usually be completed in just one visit to the dentist's office. The precise method your dentist will use depends on what is being repaired. In general, the tooth will be cleaned, sanitized, and dried. The procedure doesn't cause any real discomfort, but we can provide local anesthesia or sedation if you need it for nerves. Special barriers are placed around the tooth to prevent saliva from interfering with the bond between the resin and tooth.
Once the tooth is ready, the resin is placed onto the enamel. It has already been shaded to match your surrounding tooth enamel at this point. Then your dentist shapes it into the most pleasing form, and checks to make sure it fits with your dentition. When everything is just right, the resin is hardened and polished.
When is Cosmetic Dental Bonding Appropriate?
Cosmetic bonding is a good option for a number of situations. It blends restorative dentistry with a cosmetic approach to improve the appearance of injured or decayed teeth as needed.
Your dentist in Lacey may recommend cosmetic bonding for…
Chipped or broken teeth
Uneven teeth
Slight gaps between teeth
Pointed or short teeth
Oddly textured teeth
Stained or discolored teeth that have not responded to teeth whitening
Injured or decayed teeth in the front of the smile
Are You a Candidate for Cosmetic Dental Bonding?
Many people of all ages can benefit from cosmetic bonding. If you have slight imperfections that you feel take away from your smile in a big way, this procedure could be perfect for you. Most significant decay or injury may need to be repaired with a restoration like a crown or inlay/onlay. Talk to us about your eligibility for the procedure to determine the best solution for your smile.