Teeth Whitening – Lacey, WA
Professional, Effective, & Safe Professional Teeth Whitening
We've all seen the commercials. People taking the "tissue test" or looking at their yellow smiles as they pose in a bright white wedding dress. A brighter smile is on many patients' wish lists, and at Peterson & Cammack Family & Cosmetic Dentistry, we're happy to provide a safe, budget-stretching, effective teeth whitening system for our patients. If you've already tried all the DIY teeth whitening plans and store-bought strips, gels, and pastes, it's time to trust our team of dental professionals to brighten your smile with professional teeth whitening in Lacey, WA.
Why Choose Peterson & Cammack Family & Cosmetic Dentistry for Teeth Whitening?
Clinically Proven Teeth Whitening Treatments
Experienced Cosmetic Dentist
Flexible Additional Financing Available
Store-Bought Teeth Whitening Kits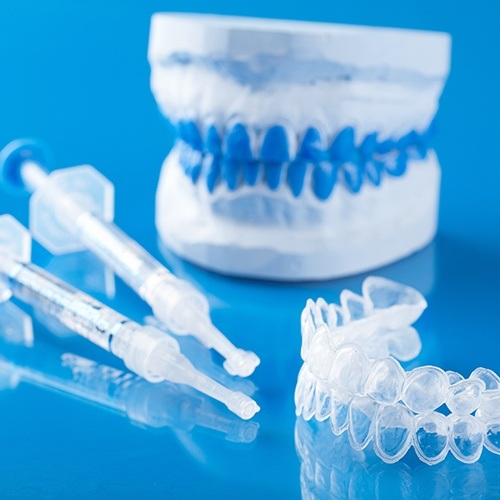 You can find a wide range of teeth whitening products that promise dramatic results in your local retail stores. In fact, take a look next time you're in a pharmacy or grocery store. You'll likely see shelf after shelf of whitening strips, gels, pastes, and mouth rinses. Unfortunately, these products aren't able to deliver the promised results in most cases. The reason for this is twofold. First, the FDA regulates these products. For patient safety, they are only able to contain an extremely low dose of active whitening agent. That means these whitening products are ineffective at removing most stains. Second, the application methods are not effective. If whitening gel is accessed by saliva, it becomes almost immediately neutralized. Over-the-counter whiteners are typically only active for about one minute. That means most of the time you spend with a mouthful of goop is wasted! Additionally, if the whitening gel seeps onto your gums, it can damage the soft tissue leading to sores and sensitivity.
Benefits of Professional Teeth Whitening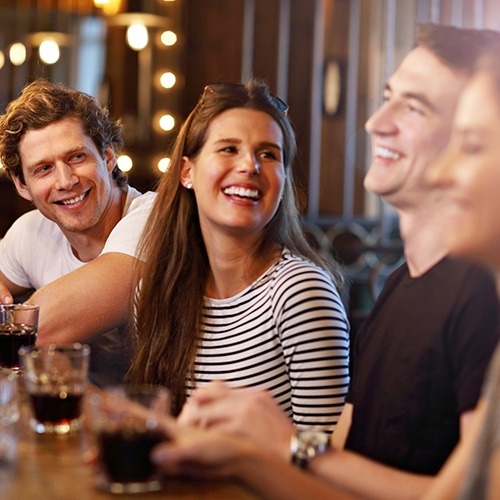 Rather than taking a chance on over-the-counter whitening products, consider a take-home teeth whitening kit that is customized to meet your unique needs. That all starts with a consultation with our friendly team. We'll examine your smile and determine the root cause of your dental discoloration. Some stains are not removable with traditional teeth whitening, and for these patients, we may recommend an alternative teeth whitening solution.
If we determine you're a good candidate for at-home teeth whitening, we'll take impressions of your teeth in order to custom craft alignment trays. Whitening gel is provided at the ideal dosage to remove stains from your teeth without causing dental sensitivity. We'll walk you through the application process and how long you should wear the whitening gel to ensure you achieve your desired results.
What to Expect from Professional Teeth Whitening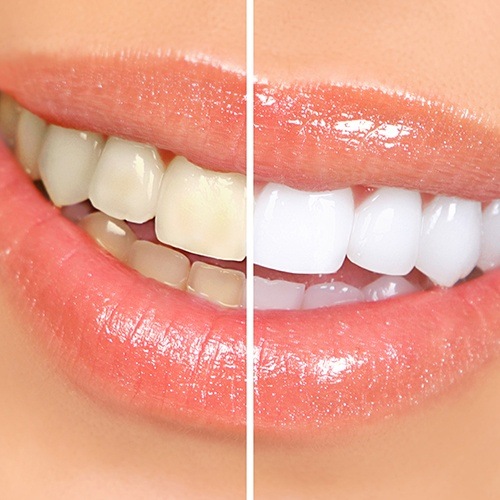 Patients often think they'll see immediate results with professional teeth whitening, but one of the benefits of take-home plans is that the change is gradual. Take home whitening requires patients to apply their whitening gel as directed for about two weeks. Another myth we hear is that the results of teeth whitening are permanent. Unfortunately, teeth will stain again over time for the same reasons they became stained originally (coffee drinking, eating dark colored foods, etc). Luckily, you can get new whitening gel for your take home kit to touch up your results in just a few applications. We recommend patients complete maintenance applications a few times a year.