ClearCorrect Braces – Lacey, WA
Discreet Orthodontic Treatment for Teens & Adults
What it is it about the big smile of a kid with a mouthful of metal braces that is just so darn cute? However, on an adult—not so much. If you missed the chance to have braces during childhood, then you may still want the beautiful straight teeth that only orthodontics can give you. But now, you may not be willing to risk your social and professional standing on metal braces. Well, our team has good news. With ClearCorrect brace in Lacey, WA, residents can enjoy all the benefits of orthodontic treatment without having to deal with the aesthetic disadvantages.
Why Choose Peterson & Cammack Family & Cosmetic Dentistry for ClearCorrect Braces?
Experienced Team of Two Dentists
Additional Financing Available
Friendly & Welcoming Dental Team
How Does ClearCorrect Work?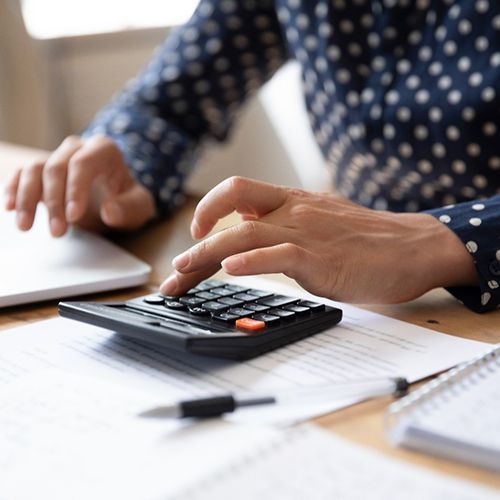 ClearCorrect is an orthodontic treatment system that straightens your teeth with clear plastic aligners. Dr. Peterson and Dr. Cammack work closely with the ClearCorrect lab to create a treatment plan that is uniquely designed to correct your smile. With these invisible braces, Lacey locals as well as people from the surrounding areas can correct a number of orthodontic imperfections including:
Crooked or rotated teeth
An overbite
Crossbite
Crowded teeth
A smile where the midline is off center
Teeth that have wide gaps between them
Besides being practically invisible, ClearCorrect braces offer other advantages over traditional orthodontic treatment. These clear braces for Lacey are removable. This means that you'll be able to eat everything in your diet that you normally enjoy without having to worry about particles of food becoming trapped in your braces. You'll even be able to enjoy foods that would typically not be allowed if you were wearing traditional braces—popcorn, chewy candy, carrots and much more.
Furthermore, because Clear Correct braces are removable, you can maintain your regular at-home brushing and flossing routine. People who wear traditional braces sometimes have to contend with extra measures to keep their teeth clean.
ClearCorrect Braces Examination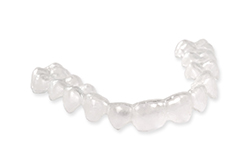 Receiving your clear braces at Peterson & Cammack Family & Cosmetic Dentistry begins with a thorough examination of your oral health. Our doctors want to make sure you're free of tooth decay and gum disease before you begin orthodontic treatment. Then, the process begins with a series of photos, digital X-rays and impressions of your teeth and bite that the ClearCorrect lab will use to fabricate your customized aligners, which will arrive at our Lacey dental office as a sequential series of sets.
Each set—one for your upper arch of teeth and one for the lower—will be worn for about two weeks. You'll need to wear your invisible braces for at least 22 hours each day, removing them only to eat or brush and floss your teeth. As you advance from set to set, you will gradually see your teeth begin to straighten. Of course, we'll need to see you periodically to check your progress and provide you with your new sets of aligners. Depending on the complexity of your orthodontic needs, treatment can take a few months or a couple of years.