April 2, 2019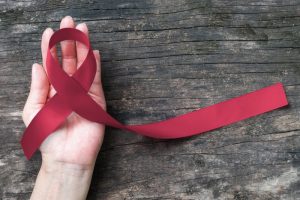 April is a beautiful time of blooming flowers, warmer weather, and renewed hope. But did you know that April is also Oral Cancer Awareness Month? How much do you know about this serious condition? Although not as commonly discussed as other types, oral cancer is a deadly disease. In fact, one person dies every hour of every day of oral cancer. Also, 53,000 people are expected to be newly diagnosed in 2019, and only a little more than half will likely survive to the five-year mark. This April, take an opportunity to learn more about this form of cancer and how getting an oral cancer screening in Lacey can help.
What are the signs of oral cancer?
Oral cancer can show up in many different ways, including the following:
Sores in your mouth or on your lips that won't heal after more than two weeks.
Lumps or bumps in your mouth or around your jaw.
Red, white or speckled patches of tissue in your mouth.
Patches of tissue that are thicker than in other areas.
Difficulty or pain in swallowing or chewing.
If you experience any of these symptoms, particularly for an extended period of time, contact your doctor or dentist in Lacey right away.
What is an oral cancer screening?
At every dental checkup and cleaning appointment, your dentist performs an oral cancer screening. Compared to other tests for cancers like mammograms, oral cancer screenings are quick, painless, and non-invasive. Your dentist begins by asking you about any changes to your medical history or any unusual symptoms you may be experiencing. They visually examine your gums, tongue, and the soft and hard tissues in your mouth looking for any indication of potentially cancerous cells. They may need to use gauze to hold and move your tongue so they can get a better view of the back of your mouth, where oral cancer can often manifest. Then, they gently feel around your jaw for suspicious bumps or lumps. If they do find something concerning, they will refer you to your doctor for additional testing.
Why is getting a regular oral cancer screening so important?
The primary reason that oral cancer has such a high mortality rate isn't because it's difficult to diagnose—it's because oral cancer is so often found during the later stages of development. At that point, treatment often comes too late to make a significant impact. In contrast, when oral cancer is found and treated during the early stages of development, the survival rate jumps up to 90 percent. By attending your dental checkup every six months, you help ensure that, if you do have oral cancer, you have the best chance of detecting it early and overcoming it.
In the end, an oral cancer screening may only take a couple of minutes, but it could save your life! It's just another reason why attending your dental checkup and cleaning appointment with your dentist is so important. Even if you don't have oral cancer, you can have added peace of mind moving forward, and if you do, you hopefully will have a better prognosis for enjoying many more years of a fulfilling life. Contact your dentist in Lacey to schedule your appointment and get your oral cancer screening today!
About the Practice
With years of dental experience and expertise, Dr. Venn Peterson and Dr. Spenser Cammack provide a full spectrum of dental services, including cosmetic treatment, dental implant placement and restoration, emergency dentistry, and preventive care. At Peterson & Cammack Family & Cosmetic Dentistry, they can meet the dental needs of everyone in the family, including young children, and include an oral cancer screening with each routine checkup appointment. To schedule an appointment with them, you can call (360) 459-4420 or click here.
Comments Off

on Why You Need an Oral Cancer Screening in Lacey
No Comments
No comments yet.
RSS feed for comments on this post.
Sorry, the comment form is closed at this time.